Father of Waffle House Shooting Suspect Could Face Weapons Charges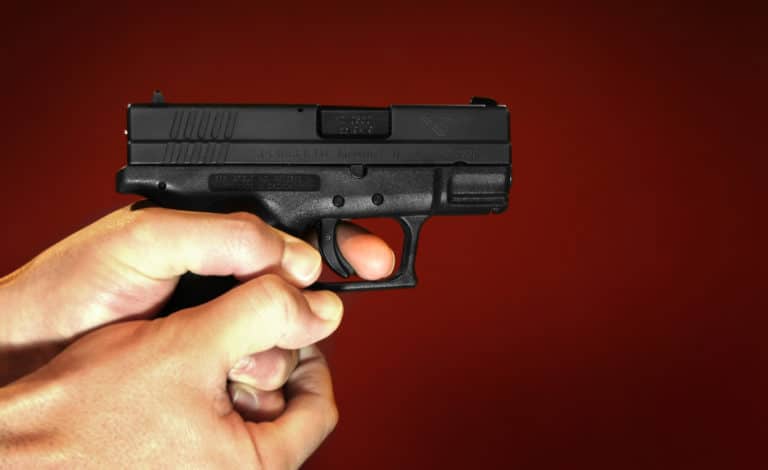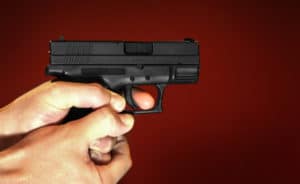 Federal authorities said they are investigating the father of Waffle House shooting suspect Travis Reinking after he returned his son's guns to him following confiscation by Illinois authorities last year. Reinking was arrested for allegedly using one of the returned weapons, an AR-15 rifle, to massacre four people on April 22, 2018.
The actions of the suspect's father, Jeffrey Reinking, have highlighted an Illinois gun law that one state senator calls a "loophole" in the system. Democratic State Senator Julie Morrison said that the state's Firearm Owners Identification Card (FOID) Act, which allowed the father to keep his son's weapons and then return them, "should be looked into." Under the Illinois FOID Act, a person whose firearms card has been revoked, such as Travis, can transfer their weapons to anyone else with an active FOID card, such as his father, Jeffrey, during the revocation period. The person has to submit a form to state police listing his or her guns and identifying the active FOID holder who will hold the guns for them during the revocation.
"Jeffrey was advised that he needed to keep the weapons secure and away from Travis," an officer noted in a Tazewell County sheriff report from Aug. 24, 2017. "Jeffrey stated he would comply." And County Sheriff Robert M. Huston told reporters that Jeffrey assured his deputies that "he would keep them secure and away from Travis." Despite his assurances to police, Jeffrey later acknowledged that he returned the guns to his son.
George Mocsary, an assistant professor at the Southern Illinois University School of Law, told reporters that under the FOID Act, knowingly transferring firearms to someone who does not have a valid FOID card or whose card is revoked is a Class 4 felony punishable by one to three years in prison if convicted. In Mocsary's opinion, if the police statements about the elder Reinking bear out, "the law does hold him responsible."
Criminal Weapons Laws in Illinois and New Jersey
In addition to the penalties and sanctions included in the FOID, the Illinois State Senate is seeking to pass a bill that "empowers a close family member or law enforcement officer to alert the court system when an individual with access to a firearm is displaying threatening or unsafe behavior that could lead to injury to themselves or to the general public." The bill proposes that a judge can require the person to temporarily turn over any firearms in their possession if the court finds sufficient evidence to show the person is a danger to themselves or others.
Ari Freilich, a staff attorney at Giffords Law Center to Prevent Gun Violence, which advocates for strict gun control, said that states should pass laws that ensure a court can order a person who presents a danger to himself and to public safety to relinquish their guns to law enforcement, a licensed dealer, or an independent third party approved by the court.
In New Jersey, no person shall sell, give, transfer, assign, or otherwise dispose of, nor receive, purchase, or otherwise acquire, a gun unless he or she possess a valid New Jersey permit. To obtain a permit, one must submit an application, execute a release regarding any possible criminal history, execute a release concerning their mental and physical health, and also provide two character references. The application will be approved as long as the applicant is not subject to any of the statutory disabilities, which include:
To any person who has been convicted of any crime, or a disorderly persons offense involving an act of domestic violence as defined in section 3 of P.L.1991, c.261 (C.2C:25-19), whether or not armed with or possessing a weapon at the time of the offense;
To any drug dependent person as defined in section 2 of P.L.1970, c.226 (C.24:21-2), to any person who is confined for a mental disorder to a hospital, mental institution or sanitarium, or to any person who is presently an habitual drunkard;
To any person who suffers from a physical defect or disease which would make it unsafe for him to handle firearms, to any person who has ever been confined for a mental disorder, or to any alcoholic unless any of the foregoing persons produces a certificate of a medical doctor or psychiatrist licensed in New Jersey, or other satisfactory proof, that he is no longer suffering from that particular disability in a manner that would interfere with or handicap him in the handling of firearms; to any person who knowingly falsifies any information on the application form for a handgun purchase permit or firearms purchaser identification card;
To any person under the age of 18 years for a firearms purchaser identification card and to any person under the age of 21 years for a permit to purchase a handgun;
To any person where the issuance would not be in the interest of the public health, safety or welfare;
To any person who is subject to a restraining order issued pursuant to the "Prevention of Domestic Violence Act of 1991," P.L.1991, c.261 (C.2C:25-17 et seq.) prohibiting the person from possessing any firearm;
To any person who as a juvenile was adjudicated delinquent for an offense which, if committed by an adult, would constitute a crime and the offense involved the unlawful use or possession of a weapon, explosive or destructive device or is enumerated in subsection d. of section 2 of P.L.1997, c.117 (C.2C:43-7.2);
To any person whose firearm is seized pursuant to the "Prevention of Domestic Violence Act of 1991," P.L.1991, c.261 (C.2C:25-17 et seq.) and whose firearm has not been returned; or
To any person named on the consolidated Terrorist Watch list maintained by the Terrorist Screening Center administered by the Federal Bureau of Investigation (FBI).
Further, a person may temporarily transfer a firearm to another person who does not have a New Jersey permit under certain circumstances. For instance, the person receiving a temporary transfer must be above 18 years of age, the legal gun owner must supervise, the transfer must be made at a firing rage, the firearm must be used for target practice, skeet shooting, competition, training, or instruction, and the transfer cannot last more than eight consecutive hours. Another example of a lawful temporary transfer is if the firearm is being used in the woods for hunting purposes.
Accordingly, if you are seeking to obtain a firearms permit, please contact the experienced criminal weapons attorneys at the Tormey Law Firm.