Connecticut Man Arrested for Allegedly Possessing Loaded Handgun in Morris County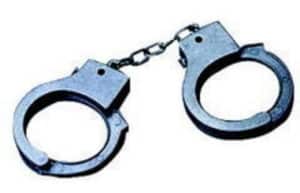 Have you been arrested and charged with an illegal gun in Morris County? Contact us now for help. Our lawyers have literally handled hundreds of gun cases for very satisfied clients over the last few years. The initial consultation is always provided free of charge.
Law enforcement in Morris County recently arrested a man from Connecticut for allegedly possessing a loaded handgun while traveling through New Jersey. According to the Riverdale Police Department, the passenger in a vehicle travelling on Route 287 handed over a clear bag of green vegetation suspected to be marijuana, which led to a police search of the car. During that search, police allegedly found a loaded Cobra Patriot 9mm handgun with a round in the chamber, with both the weapon and the ammunition reportedly belonging to the suspect. As a result, Riverdale police issued charges for second degree unlawful possession of a weapon, possession of marijuana under 50 grams, and possession of drug paraphernalia.
In this case, the charge for possessing a loaded handgun carries serious consequences. According to N.J.S.A. 2C:39-5(b), any person who knowingly has in his possession any handgun, including any antique handgun, without first having obtained a permit to carry the same, is guilty of a crime of the third degree if the handgun is in the nature of an air gun, spring gun, or pistol, or other weapon of a similar nature in which the propelling force is a spring, elastic band, carbon dioxide, compressed or other gas or vapor, air or compressed air, or is ignited by compressed air, and ejecting a bullet or missile smaller than three-eighths of an inch in diameter, with sufficient force to injure a person. Otherwise, the unlawful possession of a handgun is a crime of the second degree. In this case, because the firearm was a 9mm pistol, the suspect has been charged with a second degree felony for the unlawful possession of a handgun.
Second degree crimes in New Jersey, such as the illegal possession of a handgun, carry a prison sentence of 5-10 years and a fine of up to $150,000. Additionally, there is a presumption of incarceration due to the severity of the offense. Moreover, N.J.S.A. 2C:43-6(c), also known as the Graves Act, states that a person who has been convicted of the unlawful possession of a handgun "shall be sentenced to a term of imprisonment by the court. The term of imprisonment shall include the imposition of a minimum term. The minimum term shall be fixed at, or between, one-third and one-half of the sentence imposed by the court or three years, whichever is greater, or 18 months in the case of a fourth degree crime, during which the defendant shall be ineligible for parole."
Need Attorney – Charged with Illegal Gun in Morris County NJ
The bottom line is that a conviction for the unlawful possession of a handgun in New Jersey can drastically impact your life by resulting in prison time, fines, and a permanent record of a felony conviction. If you are facing charges for firearms offenses in New Jersey, call the Tormey Law Firm. Our experienced team of New Jersey criminal defense attorneys has successfully defended gun crime cases throughout NJ – and we are ready to help you today.