Attorney General of New York Files Suit Pursuing NRA Dissolution
NY AG Suing the National Rifle Association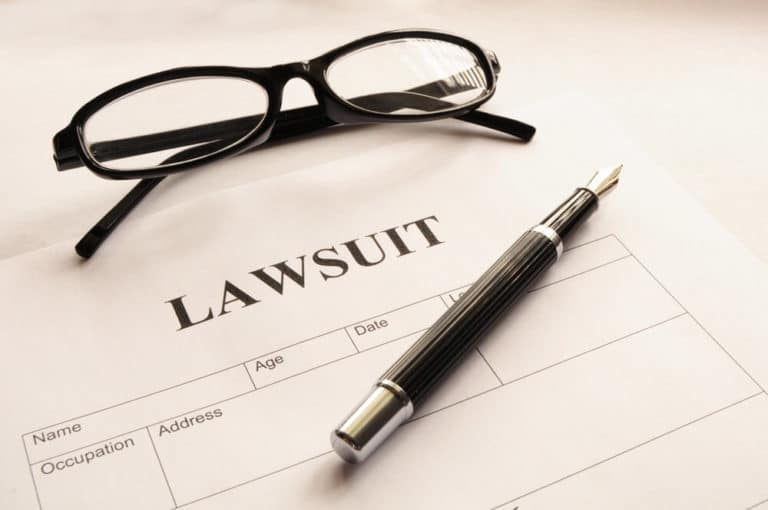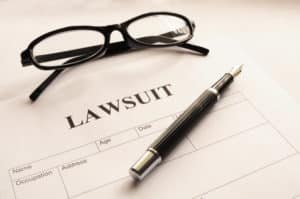 In early August of 2020, the New York Attorney General, Letitia James, filed a lawsuit against the National Rifle Association. In her suit, she alleges that the NRA has been corrupt for years and has been fraudulently spending the organization's funds. In addition to suing the NRA, Ms. James has also filed suit against four current and former executives. Specifically, she has taken action against Wayne Lapierre, longtime chief executive officer, John Frazer, the organization's general counsel, Josh Power, former top lieutenant, and Woody Philips, former chief financial officer. Here's what to know about the New York Attorney General's current suit against the NRA and the potential implications of this case moving forward.
What does the NRA do?
The NRA has been around for almost 150 years. It was officially incorporated in November of 1871 with the goal of promoting and encouraging rifle shooting. Its inception was the product of former Civil War soldiers who believed their wartime recruits displayed were terrible at shooting. It was estimated that the soldiers fired approximately a thousand rounds before striking the enemy. Consequently, a shooting club was formed with the hopes of educating a new generation of marksmen. A year after its inauguration, lobbying efforts were made in New York where the organization successfully petitioned the State Legislature for $25,000 to purchase land to build a firing range.
During the late 19th and early 20th century, using weapons and guns was integral to frontier survival and rural life. However, over time, as the country grew and cities began to flourish, firearms were viewed differently. Moreover, after four presidents were shot, a divide over guns began to emerge. Additionally, during the era of Prohibition, gun violence rose and as a result, citizens began talking about guns differently. A more nuanced public discussion began about whether firearms should be so easily available to the public. In turn, the NRA wanted to participate in this debate and in 1934, the organization created a Legislature Affairs Division to lobby for favorable legislation.
Surprisingly, in the beginning, the NRA was very much in support of regulation and control over firearms. The organization lobbied for the National Firearms Act and Gun Control Act. Furthermore, following the assassination of President John F. Kennedy and Dr. Martin Luther King, Jr., the NRA worked alongside Congress and the White House to tighten restrictions on guns.
Then, in the late 1960s, the tide began to change. There was widespread concern about rising crime rates and a member of the NRA was killed by an agent of the Federal Bureau of Alcohol, Tobacco, and Firearms. As a result, the organization's approach quickly turned. The group began to focus its energy and influence on opposing any laws that seek to restrict access to guns. To further their new purpose, the NRA formed the Institute for Legislature Action in 1975. Since then, the organization has grown tremendously. In 2016, the NRA raised a record $366 million and spent $412 million for political activities and congressional races. On top of that, the group has nearly 5 million members.
Why is the NRA being sued?
The New York AG's filing claims that the NRA leadership violated numerous state and federal laws by illegally diverting millions of dollars in charitable donations in order to enrich themselves, alongside their friends, families, and allies. Ms. James's action also alleges that the organization's executives spend hundreds of thousands of dollars on private jets, luxury vacations, inflated salaries, and extravagant gifts to friends and families, as well as valued vendors. The suit further claims that the executives' improper conduct costs the organization approximately $64 million in the span of three years.
Additionally, with respect to the CEO, Ms. James asserts that she uncovered that Mr. LaPierre arranged a post-employment contract for himself worth $17 million as well as failed to report large sums of income to the IRS. She further claimed that he was reimbursed from the NRA for $1.2 million in expenses for personal trips, and he also set aside millions of dollars each year for private security.
Ms. James explained to reporters that the NRA exploited the organization for their own personal gain and to the benefit of their friends, family members, and a close circle of NRA members and vendors. She further commented that they used the NRA as their own "personal piggy bank," which is why her office had to act before they destroyed all of the organization's assets.
What is the goal of Suing the National Rifle Association?
In her lawsuit, Ms. James is seeking to dissolve the NRA and is also pursuing restitution for its members, as well as seeking to bar the executives from ever serving on a charitable board in New York. Beyond Ms. James's complaint, two other suits swiftly followed, including a lawsuit filed by Karl A. Racine, who is the Attorney General of the District of Columbia.
In response to the litigation, the NRA filed countersuits of their own. The NRA reported to the press that the lawsuits were politically motivated and violated the organization's First and Second amendment rights. The NRA further commented that "you could have set your watch by it: the investigation was going to reach its crescendo as we move into the 2020 election cycle." Adding that the lawsuit is a "transparent attempt to score political points and attack the leading voice in opposition to the leftist agenda."
Ms. James responded to the NRA's claims by noting that the investigation has been ongoing since February of 2019, and further emphasized that during her inquiry, she found a culture of self-dealing, mismanagement, negligent oversight, and fraudulent conduct.
Is New Jersey Law Favorable toward the NRA and Gun Rights Groups?
New Jersey has not been a favorable State for the NRA or advocates of gun rights more generally. The Garden State has consistently been labeled to have some of the harshest gun laws in the Union. To name a few, a person must obtain a permit and pass an extensive background check to purchase a firearm. A citizen cannot carry a firearm in public unless they possess a carrier's permit, which is nearly impossible to obtain. Likewise, a resident cannot handle a firearm that shoots more than 10 bullets, as large capacity magazines are strictly forbidden.
There are also strict rules about transporting guns in New Jersey, mandating that a person cannot transport a gun unless it is security locked up in the vehicle's trunk or otherwise inaccessible from the main passenger compartment of the car. You must also avoid having a firearm in the glove box or center console; plus, it cannot be loaded or kept in the vehicle in the same container as the ammunition. If a person violates any of these laws, they may be facing between five to ten years in prison. Often, out of state residents with guns are caught off guard by New Jersey's extreme restrictions on firearms and the state's refusal to acknowledge or allow guns with permits from other states.
Need Legal Counsel for a New Jersey Gun Issue?
If you are someone you know is searching for legal counsel surrounding New Jersey's gun laws, our attorneys have a wellspring of knowledge and experience in this area and we are here to assist you. Please feel free to contact us anytime at (201)-614-2474 or fill out our convenient online form below to let us know how we can be of service. A member of our team can provide you with a free consultation and dedicated representation in any firearms related matter that you may be facing.