Arsenal of Guns Reportedly Discovered in Sussex County, NJ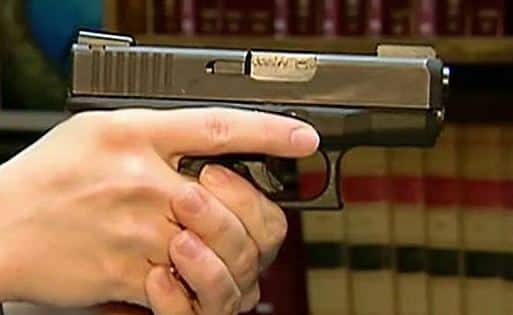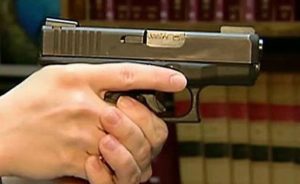 Have you been arrested and charged with unlawful possession of a gun in Sussex County? Our lawyers can help. Contact us now for immediate assistance and the initial consultation is always provided free of charge. Here is a recent weapons case in Sussex County that made the news.
A Sussex County man was recently arrested and charged with a dozen weapons offenses after law enforcement reportedly discovered what is described as an arsenal of firearms at his place of business in Franklin Borough, New Jersey. According to the Franklin Borough Police Department, cops executed a search warrant at MJS Precision, Inc and found long guns, handguns, semi-automatic weapons, fully automatic machine guns, high capacity magazines, and hollow point bullets. As a result, police arrested Russell Watt, 38, of Hamburg. Watt is now facing numerous criminal weapons charges for manufacturing and possessing semi-automatic and fully automatic weapons.
Under New Jersey's gun laws, "machine gun" is defined by N.J.S.A. 2C:39-1(i) as any firearm, mechanism, or instrument not requiring that the trigger be pressed for each shot and having a reservoir, belt, or other means of storing and carrying ammunition which can be loaded into the firearm, mechanism, or instrument and fired therefrom. As for assault weapons, New Jersey law defines an "assault firearm" as the following: Algimec AGM1 type; any shotgun with a revolving cylinder such as the "Street Sweeper" or "Striker 12"; Armalite AR-180 type; Australian Automatic Arms SAR; Avtomat; Kalashnikov type semi-automatic firearms; Beretta AR-70 and BM59 semi-automatic firearms; Bushmaster Assault Rifle; Calico M-900 Assault carbine and M-900; CETME G3; Chartered Industries of Singapore SR-88 type; Colt AR-15 and CAR-15 series Daewoo K-1, K-2, Max 1 and Max 2, AR 100 types; Demro TAC-1 carbine type; Encom MP-9 and MP-45 carbine types; FAMAS MAS223 types; FN-FAL, FN-LAR, or FN-FNC type semi-automatic firearms; Franchi SPAS 12 and LAW 12 shotguns; G3SA type Galil type; Heckler and Koch HK91, HK93, HK94, MP5, PSG-1; Intratec TEC 9 and 22 semi-automatic firearms; M1 carbine type; M14S type; MAC 10, MAC 11, MAC 11-9 mm carbine type firearms; PJK M-68 carbine type; Plainfield Machine Company Carbine Ruger K-Mini-14/5 and Mini-14/5; SIG AMT, SIG 550SP, SIG 551SP, SIG PE-57 types SKS with detachable magazine type; Spectre Auto carbine type; Springfield Armory BM59 and SAR-48 type; Sterling MK-6, MK-7 and SAR types; Steyr A.U.G. semi-automatic firearms; USAS 12 semi-automatic type shotgun; Uzi type semi-automatic firearms; Valmet M62, M71S, M76, or M78 type semi-automatic firearms; and Weaver Arm Nighthawk. N.J.S.A. 2C:39-1(w)(1).
In addition to the list of specified assault weapons, "assault firearms" also include any firearm manufactured under any designation which is substantially identical to any of the firearms listed above; a semi-automatic shotgun with either a magazine capacity exceeding six rounds, a folding stock, or a pistol grip; a semi-automatic rifle with a fixed magazine capacity exceeding 15 rounds; or a part or combination of parts designed or intended to convert a firearm into an assault firearm, or any combination of parts from which an assault firearm may be readily assembled if those parts are in the possession or under the control of the same person. N.J.S.A. 2C:39-1(w)(2) to (5).
When it comes to criminal charges for the possession of automatic weapons and assault weapons in New Jersey, both are considered second degree crimes. As with all second degree crimes in New Jersey, the general penalties for the possession of an assault weapon in New Jersey include a sentence of 5-10 years in state prison. Moreover, the Graves Act also requires a mandatory term of imprisonment fixed at, or between, one-third and one-half of the sentence imposed by the court or three years, whichever is greater.
Weapons Possession Charges in Sussex County – Need a Lawyer
Thus, the potential consequences for assault weapons crimes in New Jersey are severe and anyone accused of such crimes should not hesitate to consult with an experienced weapons defense attorney who has handled gun crime cases in NJ. The New Jersey weapons defense lawyers at the Tormey Law Firm have successfully defended countless firearms cases and they are available 24/7 to help anyone who is accused of a gun crime. Don't hesitate to contact us if you are facing accusations of a criminal weapons offense anywhere in New Jersey.