Tom Ercolano, Esq.
NJ Gun Lawyers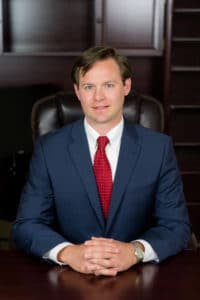 Tom is a former Deputy Attorney General who prosecuted DCP&P (formerly DYFS) cases and is always ready to diligently, zealously and fiercely protect his client's rights in family and criminal court. After obtaining his Bachelor of Arts degree in Philosophy from Lafayette College and then his Juris Doctor from the Seton Hall University School of Law, Tom spent a year clerking for a New Jersey Superior Court Judge and learned what counts when a judge hears cases. Following his clerkship, Tom worked for a short time in private practice and then spent almost five years in public service with the New Jersey Office of the Attorney General.
During his years as a Deputy Attorney General, Tom tried countless cases for the Division of Child Protection and Permanency (formerly DYFS), conducting Order to Show Cause custody hearings, case management conferences, pre-trial conferences, child abuse and neglect fact-findings and termination of parental rights trials. Tom learned what it takes to manage an extensive caseload and develop effective case strategy. He also worked with expert witnesses including pediatricians, psychologists and psychiatrists. In addition to developing his trial advocacy skills, Tom also wrote numerous appellate briefs for DCP&P and presented oral arguments before the Appellate Division.
Here are some client reviews from Tom's very satisfied clients:
"Best Attorney – As most can attest, having to defend yourself in court is not always a pleasant experience and at best you're hoping for a positive outcome. In the case of TRO defenses, positive outcomes can be put into three categories:
1) Good – Plaintiff dismisses TRO with conditions w/o trial
2) Better – Case dismissed after judge listens to both parties
3) Best – Case dismissed after Plaintiff's testimony w/o Defense testimony
My personal experience was that Tom was able to get me the "BEST" possible outcome by having my case dismissed without Defense testimony. His knowledge of the law is impeccable and trust me on this one, being smart and knowing the law are two different things. Tom's knowledge of the law is what ultimately got my case dismissed without me saying a word in court." – Anonymous
"The Absolute Best Attorney in NJ – It was the absolute best positive experience working with Tom Ercolano and the Tormey Law Group. Tom and his team provided me superior quality service, and he got me the result I wanted. He is extremely knowledgeable and fantastic in court. He made me feel completely relaxed and insured that my needs were met. Tom and everyone at the Tormey Law Group made me feel as if I was their #1 priority and that everyone was invested in me and my case. They were easily accessible, got back to me quicker than I could ever anticipate, were aggressive in court and most importantly, got the job done. Tom, his associates, and his staff are the quality of a law group that anyone would want when hiring a family law attorney, and I HIGHLY recommend them to anyone who is in need of an attorney!" – Kris
Practices Areas:
DCP&P (DYFS) Defense
Criminal Defense
Municipal Defense
Education:
Undergraduate: Lafayette College, 2007, Bachelor of Arts in Philosophy
Law School: Seton Hall University School of Law, 2010, Juris Doctor
Bar Admissions
| | |
| --- | --- |
| Bar | Date |
| New Jersey | 2010 |
| New York | 2011 |
Past Employment Positions/Career Experience:
Judicial Clerk to the Honorable Roger W. Daley (Ret.) New Jersey Superior Court, Middlesex County
Deputy Attorney General, New Jersey Office of the Attorney General, Department of Children and Families Practice Group
Tom is available immediately to assist you at 201-556-1570.