Man at New Jersey Mall Allegedly Carried 9mm Handgun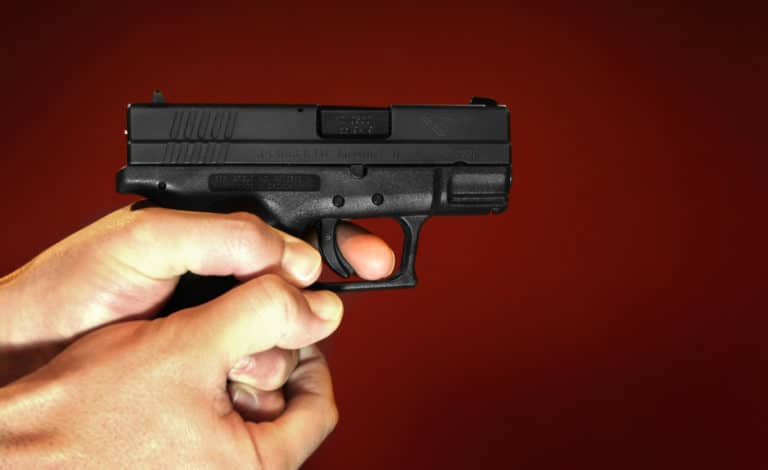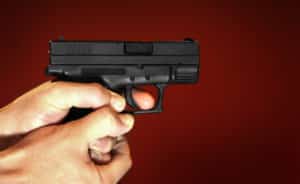 A New Jersey man was recently arrested in a Cumberland County shopping mall for allegedly carrying a handgun. Cops with the Vineland Police Department responded to the scene after receiving a report that a man was at the Cumberland Mall and in possession of a gun while walking around the mall food court. After arriving at the mall, the police department's Street Crimes Unit conducted a surveillance detail, used a description they had received, and eventually found the suspect. Authorities later said that the suspect, a man from Millville, New Jersey, was in possession of a 9mm handgun. With the assistance of a K-9 unit, Vineland police officers moved in and ordered the suspect to surrender. As a result of the event, the suspect was charged with the unlawful possession of a handgun.
According the New Jersey Criminal Code, the unlawful possession of a handgun is a second degree crime punishable by 5-10 years in NJ State Prison. Pursuant to N.J.S.A. 2C:39-5(b), "any person who knowingly has in his possession any handgun, including any antique handgun, without first having obtained a permit to carry the same as provided in N.J.S.A. 2C:58-4, is guilty of a crime of the second degree. If the handgun is in the nature of an air gun, spring gun, or pistol or other weapon of a similar nature in which the propelling force is a spring, elastic band, carbon dioxide, compressed or other gas or vapor, air or compressed air, or is ignited by compressed air, and ejecting a bullet or missile smaller than three-eighths of an inch in diameter, with sufficient force to injure a person, it is a crime of the third degree." Thus, as in the recent Vineland NJ case, the possession of a 9mm handgun without a permit is a second degree crime in New Jersey.
Under the sentencing guidelines in New Jersey, the unlawful possession of a handgun carries a penalty of 5-10 years. Moreover, the Graves Act, codified in N.J.S.A. 2C:43-6, imposes a mandatory minimum sentence of five years, with three years of parole ineligibility, even for a person with no criminal history. In some cases, the prosecutor may be able to submit a Graves Act waiver, which then must be approved by a judge of the New Jersey Superior Court, in order to reduce the applicable mandatory minimums. However, there is no requirement for a prosecutor to submit a Graves Act waiver.
Gun Lawyers in Cumberland County NJ
If you have been charged with the unlawful possession of a weapon, the experienced handgun defense lawyers at the Tormey Law Firm can help with the process. We have successfully defended numerous handgun cases in which the Graves Act applied and we are ready to defend you, too. If you are facing firearms charges in New Jersey, contact the weapons defense attorneys at the Tormey Law Firm today to learn how to fight the charges.